Notifications and communication
Each work record (Service Call or Task) has an owner, assignee and possibly one or more subscribers. When changes or comments are added to a Task or Service Call, the owner, assignee and subscribers will be notified.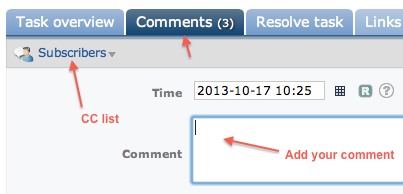 Click on the "Comments" tab of your Task or Service Call. You may add or remove subscribers on this tab. When adding comments, make sure you set the Comment Type if needed. Changing the Comment Type to "Internal" will not notify external (customer) subscribers. By changing it to "Silent", no notifications will be sent. Use this as needed for specific internal and other comments.

When a record is resolved or updated in any way, all relevant parties will be notified.

Work records may be emailed to external parties who do not have access to SDI. Use the Email link on the summary (first) tab of the work record.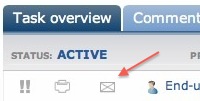 Up
Previous
Next