Using a web bookmark
Alternatively, you can bookmark your Orax Home screen with a Home Screen icon instead of installing the Orax SDI App. This is sometimes useful for barcode scanning or other features. Here are the instructions for creating your Home Screen App on Android and iOS devices.

Android Smartphones & Tablets
Connect to https://yourcompany.oraxsdi.com using Google Chrome, then tap the Options (three dots) menu in the right-top corner to create a Home Screen icon. Now use the Home Screen icon to launch the app.

Use Google Chrome browser: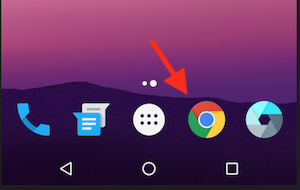 Enter your URL (1) and then tap the options menu (2):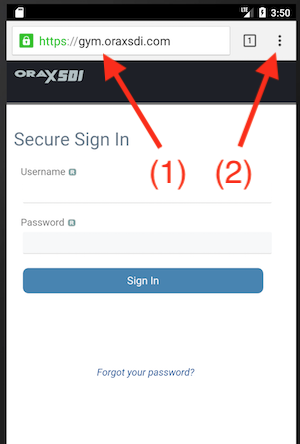 Tap add to Home screen: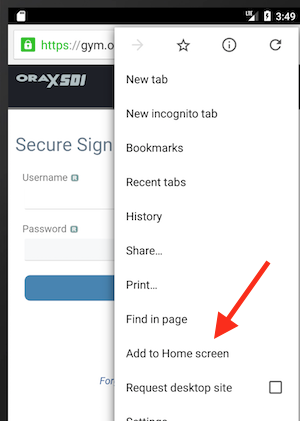 Change the name if you want and tap ADD: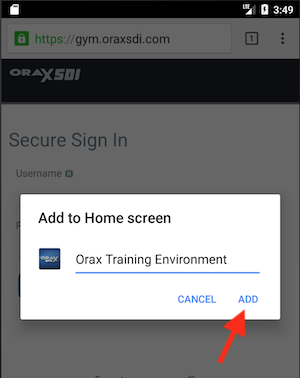 You now have an Icon on your Home Screen: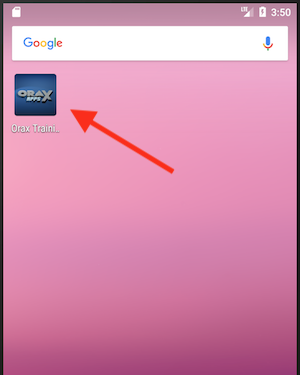 iPhone or iPad
It is rather simple to make a Home screen shortcut to Orax on your iPhone or iPad, when you have navigated to your Orax home screen, click on the share button to create a Home Screen icon.
It is important to note that on iPhone and iPad, you can only book to home screen with Safari.
Step 1:
Use Safari to connect
Step 2:
Enter the URL of your company Portal, for example,
https://yourcompany.oraxsdi.com
, and then tap the Share icon which is found on the bottom bar of your screen.
Step 3:
This will bring up a list of contacts and share options, such as Airdrop and email. However, if you scroll further down you will see 'Add to Home Screen
'. Click on this.
Step 4:
This will bring you to a screen where you can change the name of the shortcut if you want. When you are ready tap Add in the top right corner.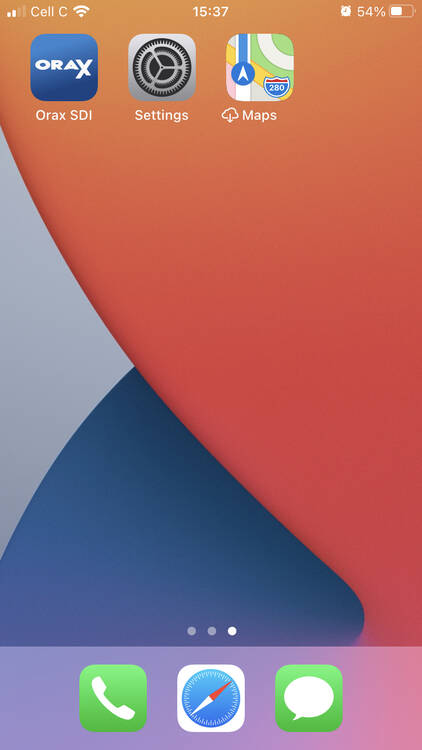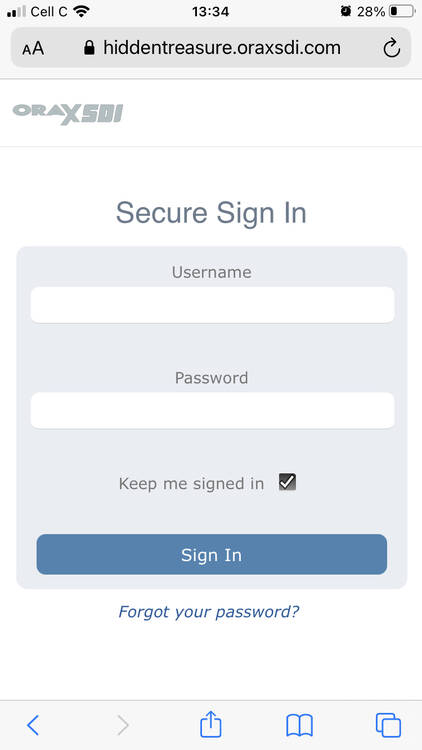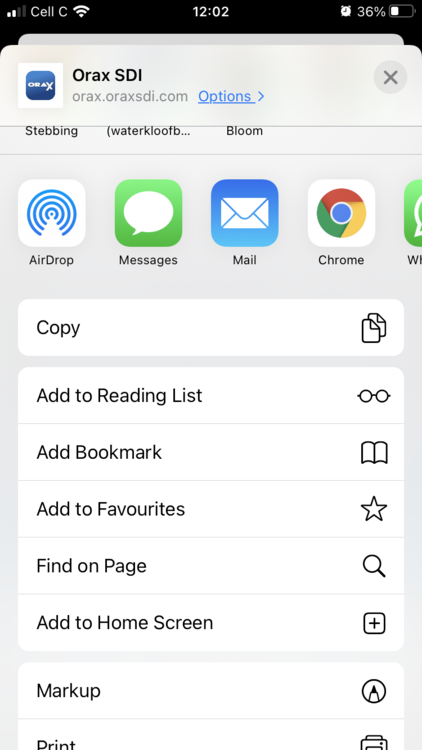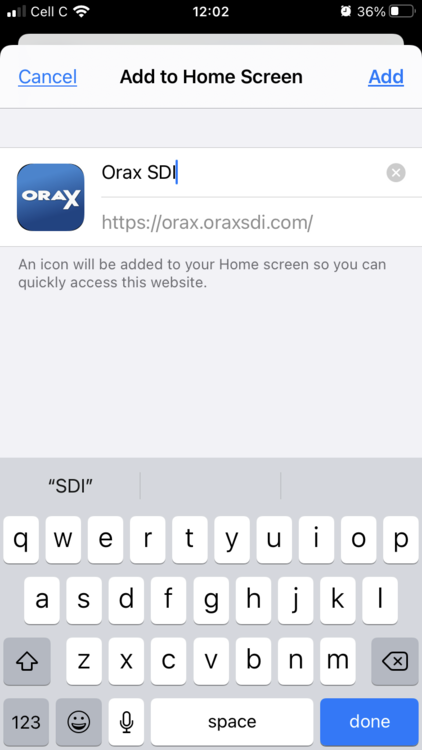 Up
Previous
Next