Expense Claims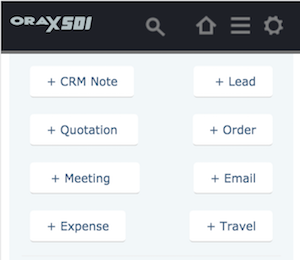 The HR module has functionality to manage expense claims. Expense claims allow employees to claim company expenses that they paid with their own money in order to be reimbursed. The employee may log the expense and upload a picture of the slip or invoice. Once logged these expenses are approved and then processed. Processing means that the company reimburses the employee for the expense and captures it into its financial system. Employees may claim expenses on their smartphones, tablets or desktops, but a device with a camera (for uploading slips) is best suited.

BASIC OVERVIEW:

1. Start by creating expense claim types. These are types of expenses an employee may claim. This can be done in the HR module under the Leave & Claims tab. Each type has a linked GL account and an approval audience.

2. Internal users (employees) may now start claiming from their Homepage or Account Settings page. When an expense claim is logged the specified manager(s) will be notified. They may approve or decline the claim. The employee can keep track of expense claims on his/her Account Settings page.

3. Once or twice a month claims need to be processed. This is done in the HR module.


Up
Previous
Next