Calendar
The calendar provides functionality to schedule and view meetings, leave, standby, reminders, and so on.
Your timesheet, once captured, will also appear on your calendar, as well as any tasks you have completed, reminders you have set for yourself, and so forth.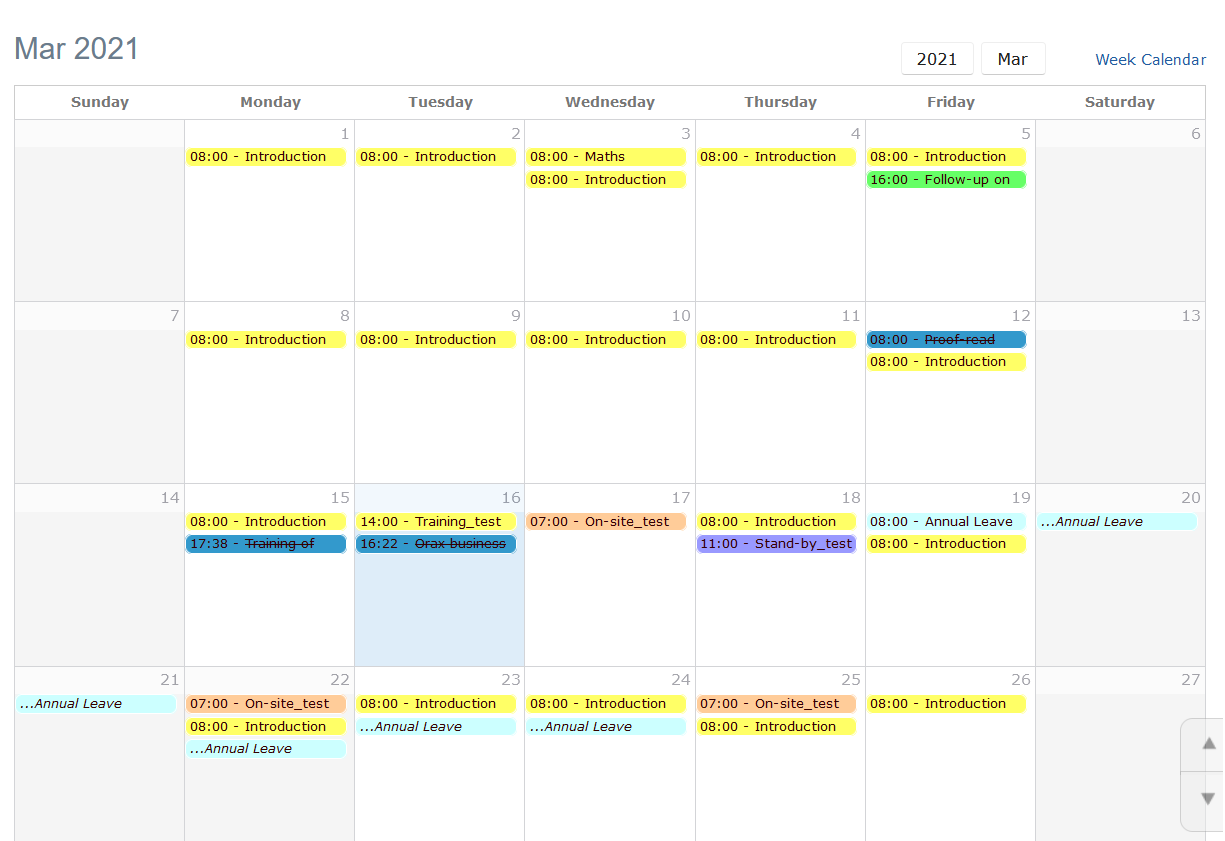 To add a meeting, simply click on the date of the meeting, this will bring a pop-up where you can create your meeting. Clicking on the three-dot sub menu (in the top right corner), a drop-down menu will give you the choice to create another kind of event, such as a reminder or training.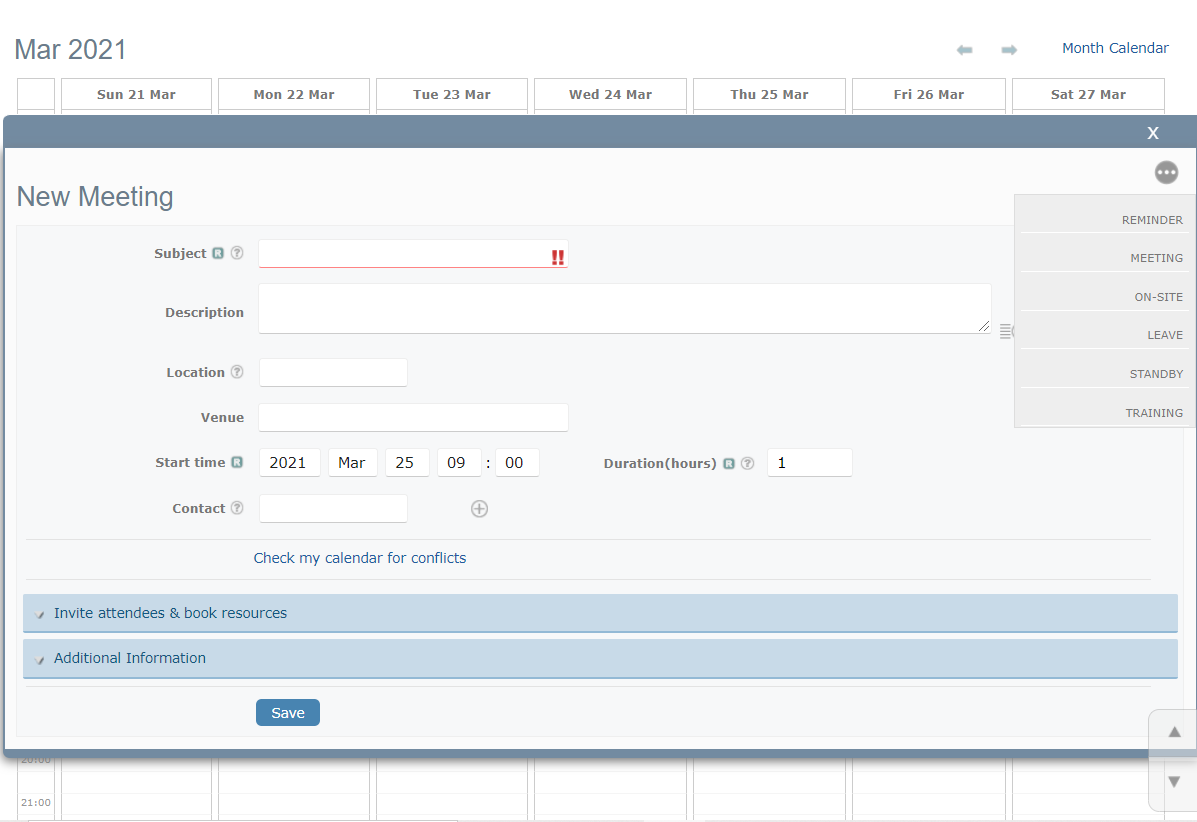 To view details of a specific event in your calendar, click on the event. A small dialogue box opens with the event detail and related links that you can use.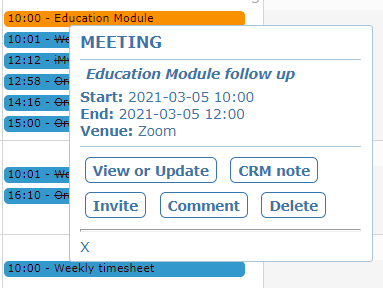 Click the heading/title of any day to switch to the
Week Calendar
for that day.
Up
Previous
Next